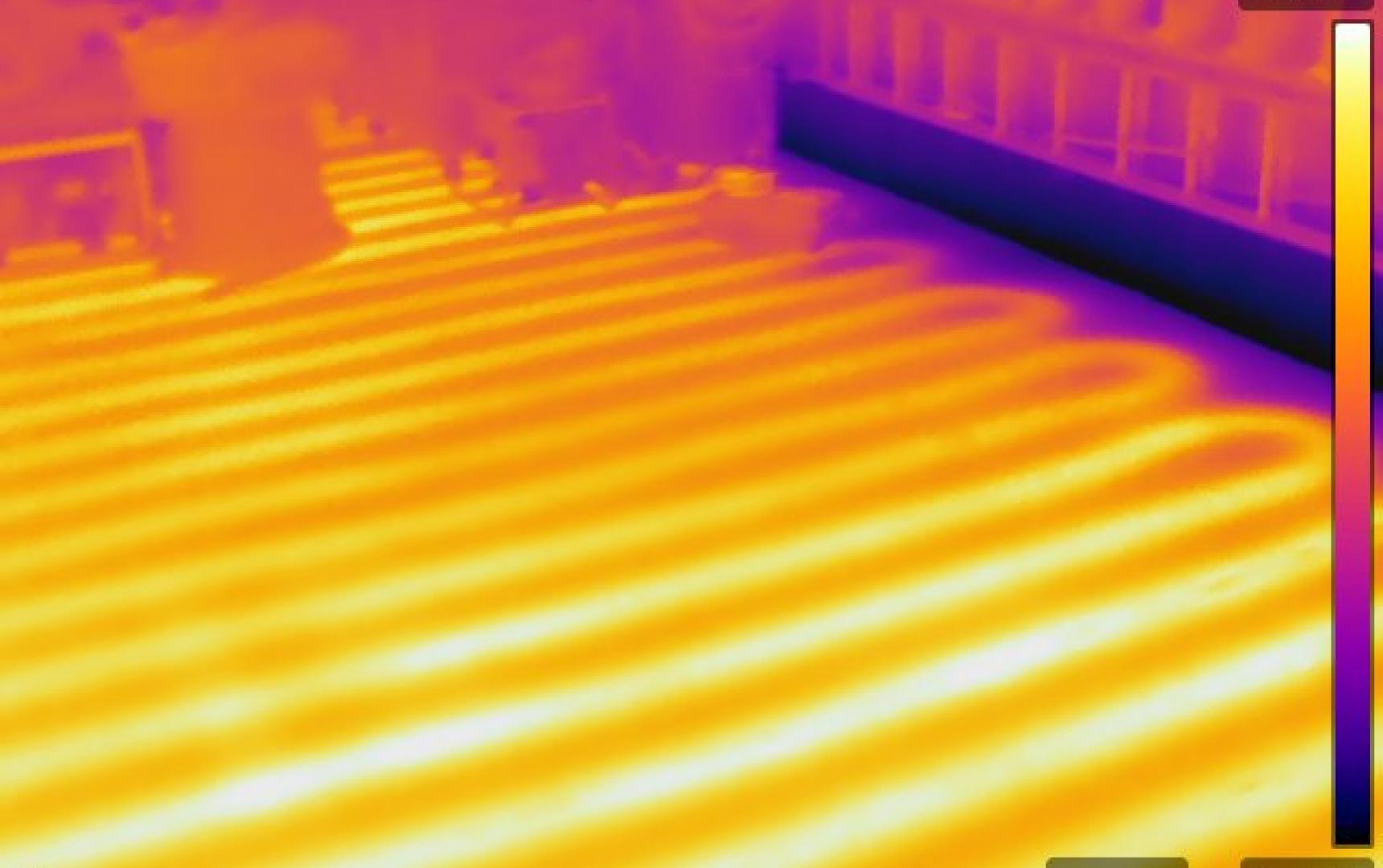 Locate inefficiencies in your floor with thermography.
Request an appointment today.
Infrared scan radiant floor and ceiling heating systems for distribution location, leaks and defects. Complete digital report with infrared and digital images of findings with recommendations for repairs needed are included.
For more information about how thermal imaging can help identify problems in radiant heat systems, contact us here!