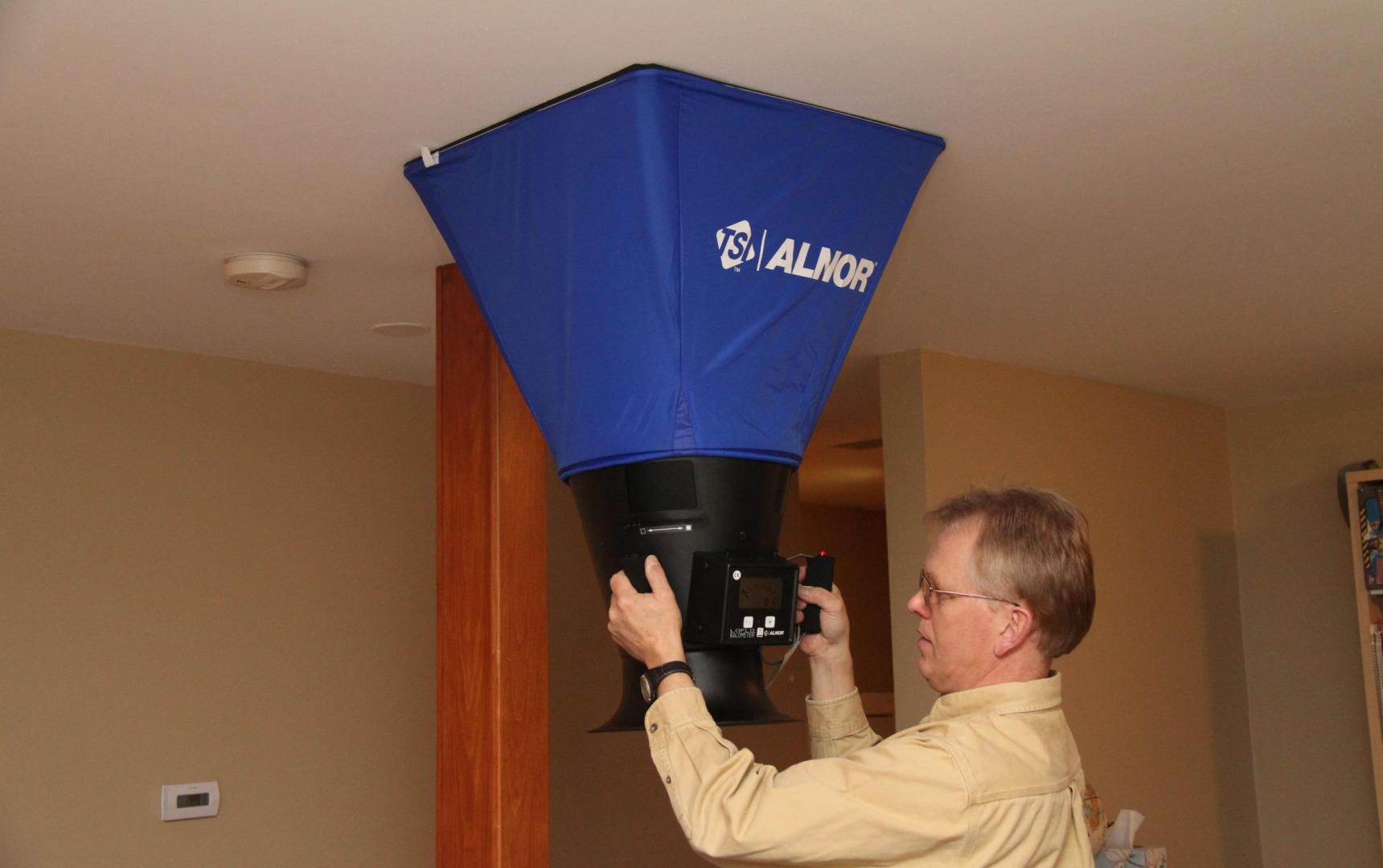 Keep your ventilation system running smoothly and efficiently.
Get in touch to schedule a commissioning appointment.
Ventilation systems are a key part of 2015 IECC code requirements, ENERGY STAR for New Homes and other high-efficiency house programs across Massachusetts. Home ventilation systems keep the indoor living environment fresh and healthy by exchanging stale air for fresh, and scavenging the warmth from the stale air to preheat the fresh air.
Ventilation requirements for energy efficient houses can include heat recovery ventilators (HRVs) and energy recovery ventilators (ERVs). Both HRVs and ERVs exchange the heat from the stale exhaust air to the fresh supply air, but an ERV also captures some of the humidity in the air.
'Build Tight, Ventilate Right'
A ventilation system is meant to keep the indoor environment of your Massachusetts home fresh and healthy. To do this, it needs to be designed properly, it needs to be installed properly, and it needs to perform properly. But how do you know if that's the case?
To determine if the ventilation system is designed and installed to perform as it should, it needs to be inspected and tested. This is called 'commissioning' the system.
If you have recently built a house, chances are you had a HERS rater in to verify that the house met certain energy efficiency measures. The HERS rating process, with its field inspections and minimum requirements for insulation installation and duct leakage, is how your house was commissioned. The HERS rating tells you that the house meets a certain standard and will perform as you have been told it should.
Ventilation commissioning includes looking at the way the system was designed and installed, and pays particular attention to the comfort and noise level of the system. At Infrared Diagnostic, our commissioning process includes checking, inspecting and testing on the following parts of your mechanical ventilation system:
Overall Design

Controls

Fresh Air Source

Air Flow

Duct Insulation

Other Spot Ventilation

Filtration
Ventilation Commissioning is For New & Existing Systems
The best time to commission a system is when a home is in the construction phase, while the ducts are still exposed and it's easy to remedy any problems. Infrared Diagnostic works with builders at this stage to make sure the new system will be quiet and provide the right amount of fresh air in the energy efficient house.
But what if you've just bought a house and it has an HRV or ERV in it? How do you know if it's working properly? Perhaps you know it's not--it's too loud, some rooms feel stuffy, you are seeing condensation on windows, etc. These are all signs that your mechanical ventilation system needs commissioning.
ERVs and HRVs that are not connected to the HVAC duct system and are installed as standalone systems typically perform more efficiently. It is easier to balance the airflow on these units, and they do not cause added wear and tear on the HVAC system.
Infrared Diagnostic is here to help you get rid of the noise and poor indoor air quality with professional system commissioning.
Call us today to discuss your mechanical ventilation commissioning needs!