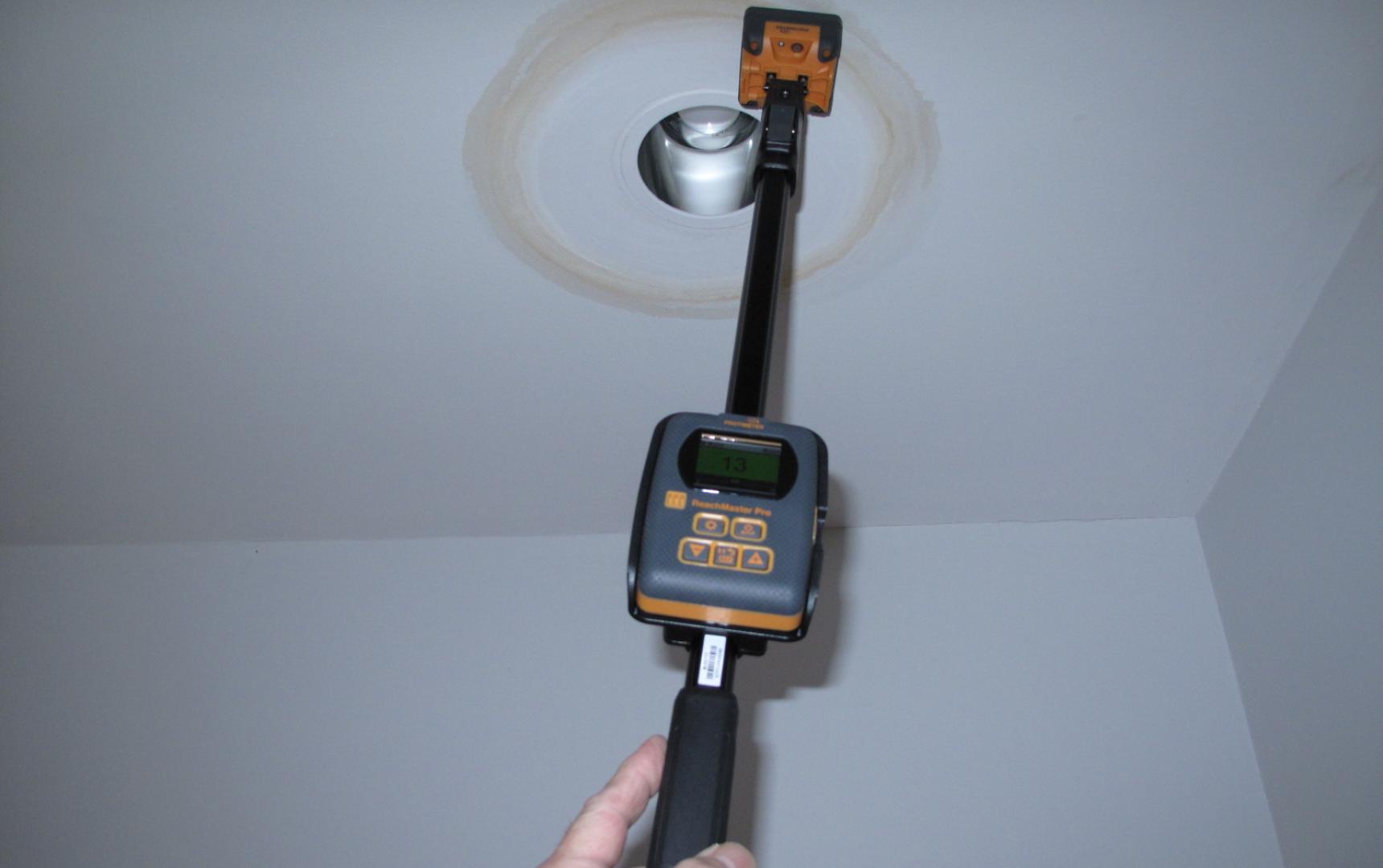 Controlling moisture issues in your home starts with detection.
Schedule a moisture scan now.
Properly controlling moisture in your home will improve the effectiveness of your air sealing and insulation efforts. Good moisture control also contributes to a home's overall energy efficiency. Poor moisture control can lead to problems with mold.
An infrared moisture scan of a building is a scan of the interior and/or exterior for moisture. Using infrared technology allows us to see moisture problems that are otherwise hidden to the human eye. We examine the targeted areas and produce a report for the client. The report contains information about any problems or issues discovered, along with infrared and digital images of findings. Recommendations for repairs needed are included, allowing you to minimize cost by pinpointing the specific repairs that are needed.
In the example below, the exterior wall shows moisture issues on the siding at the darker areas (lower temperature). This indicates moisture is present under the siding from roof, window or flashing leaks. In the image to the right a flat rubber membrane roof has moisture underneath the roof membrane. You can't tell this from the regular digital image, but the infrared images clearly identify the problems.