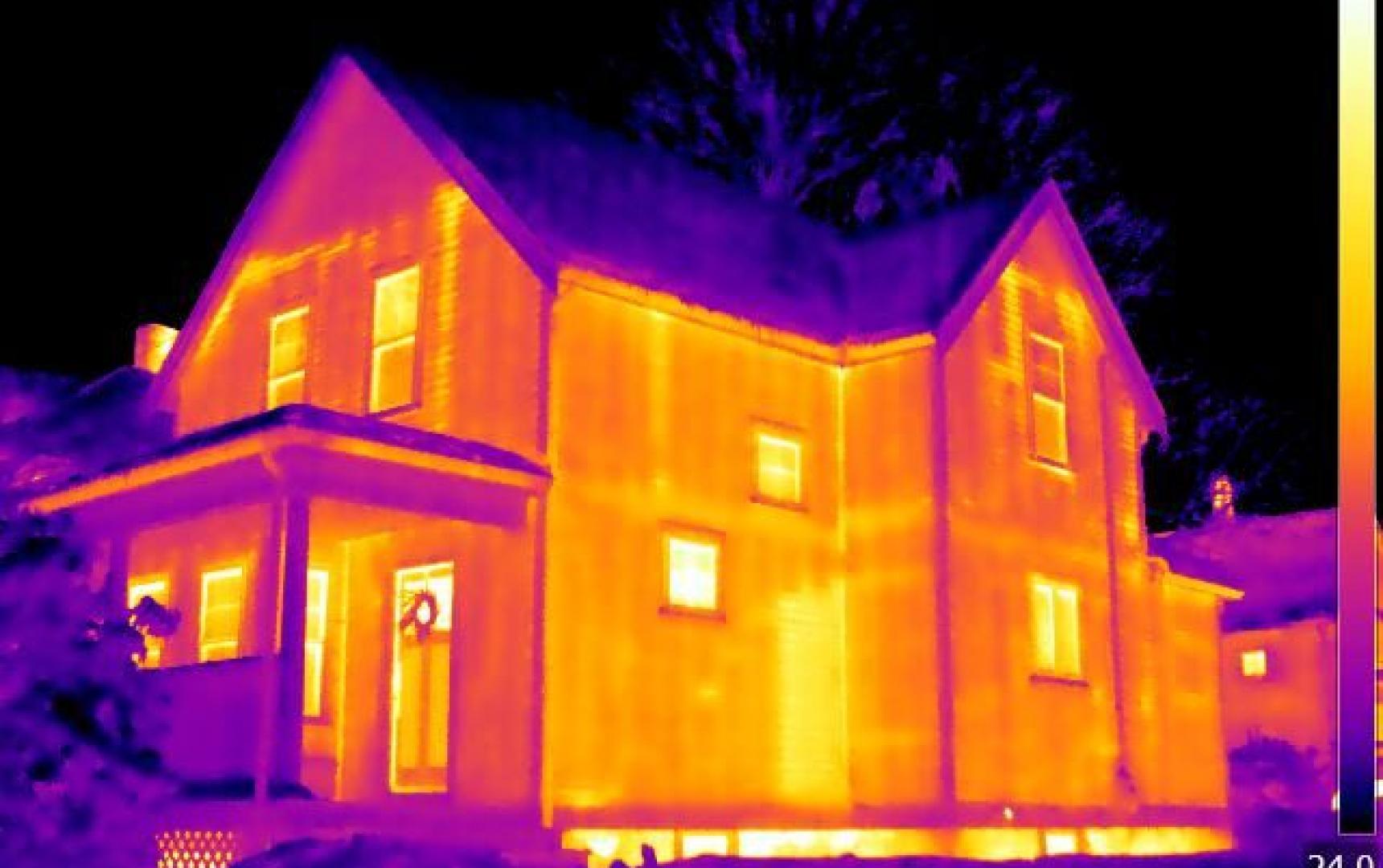 If you're looking for a way to make your home more energy efficient and comfortable, the first step is to get an expert, third-party energy audit. Flemming Lund of Infrared Diagnostic is one of the most trusted and experienced auditors in the greater Massachusetts area and can provide you with the answers you need about your Massachusetts, Rhode Island, Connecticut or Southern New Hampshire home.
Why Should I get an Energy Audit?
Paying astronomical energy bills while still being uncomfortable in your home, especially during the summer and winter, can be a thing of the past. An Infrared Diagnostic energy audit will provide you with a detailed report which addresses each unique issue your home has and describes how it can be resolved. Other companies may just tell you that your attic needs insulation or that you need new windows — we'll show you exactly which spots in your attic and lacking insulation and perhaps that all your windows need after all is simply some thorough air sealing.
After making improvements to your home following an energy audit, you'll notice:
Increased savings on your energy bills

Improved comfort year-round

Reduced carbon footprint

Greater home sustainability and durability
What Does a Home Energy Audit Include?
An energy audit with Infrared Diagnostic starts with a thorough infrared scan of your home's walls, floors, and ceilings. The advanced infrared technology showcases temperature differences which allow defects in insulation and air sealing to be spotted easily.
Once a thorough infrared analysis is completed, a blower door test is conducted to assess airtightness and measure air infiltration. This provides you with information about how much energy is being wasted and offers a baseline to measure against once improvements to air sealing are completed.
Following the blower door test, for an additional fee, an optional Duct Blaster test is performed to uncover any leaks in your home's ductwork, which waste energy and cause discomfort whenever your heating or cooling systems are working.
Up to 24 hours after the end of your home energy audit, you will receive a comprehensive digital report outlining each area of inefficiency in your home with recommended solutions that will help to improve comfort, savings, and energy efficiency.
Why Pay When I Can Get a Free Energy Audit?
You may have heard of programs like Mass Save or seen contractors that promote free energy audits. If you can get a free audit through them — why should you pay for one from Infrared Diagnostic?
The truth is that companies performing energy audits often have a hidden agenda — they're the ones actually doing the retrofit work! They tend to be vague in their recommendations and may embellish certain issues. At Infrared Diagnostic, you will receive an expert analysis from an unbiased third-party. We won't be selling you on anything unnecessary throughout the process, and you can rest easy knowing you're getting the most thorough energy audit available. Flemming will communicate with you directly, perform your audit, and provide you with a complete report that your preferred retrofit contractor can then use to make improvements on your home.
Ready to get an unbiased, professional analysis of your home?
Contact Flemming
or call (978) 440-9900 to learn more and schedule your energy audit today!