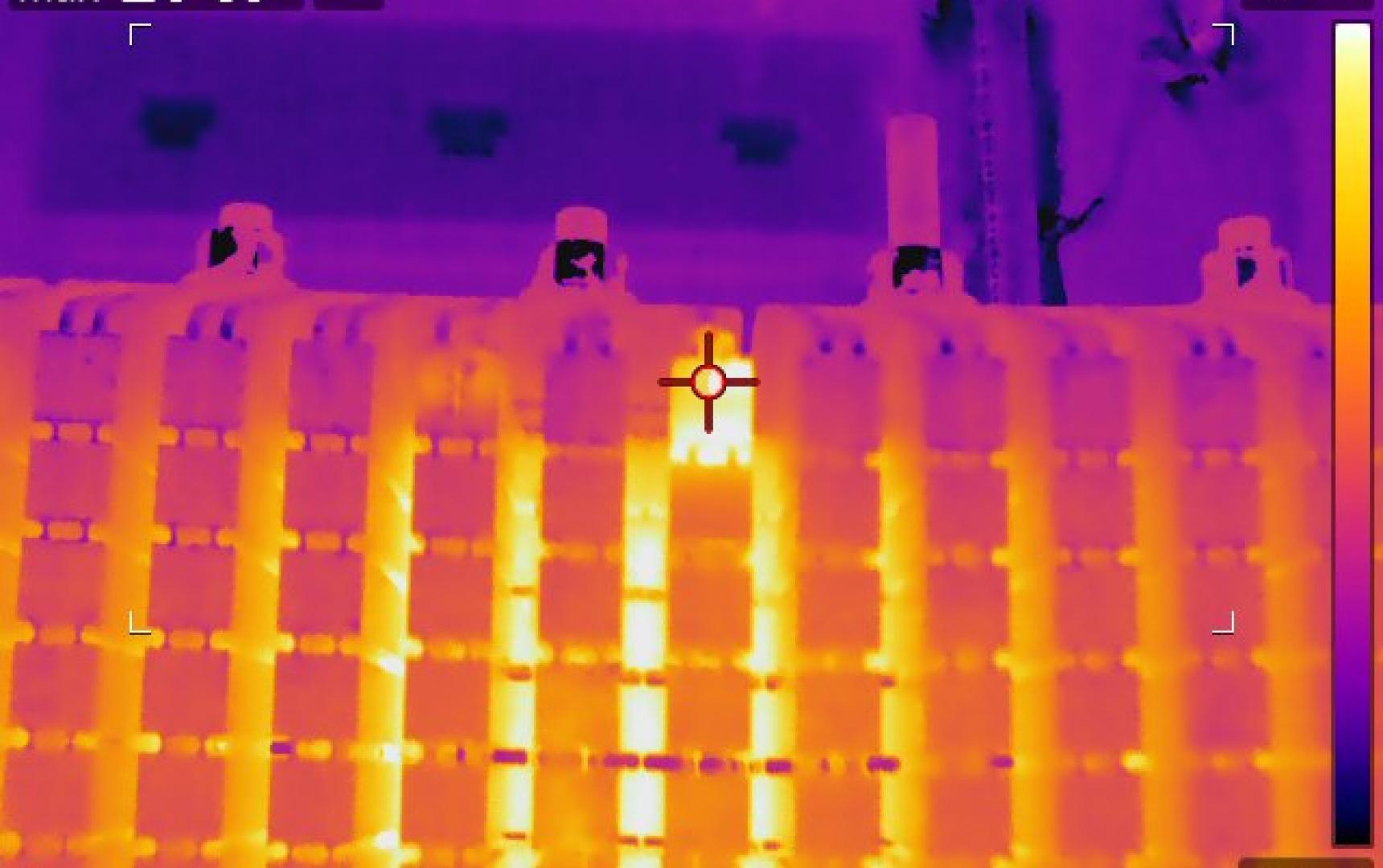 Looking for an infrared testing specialist?
Talk to our expert certified thermographer.
Infrared Diagnostic provides full thermographic service during reb
uilds and repairs of hydro generators.

We're located in the greater Boston, MA area, but our service area includes the U.S., Canada, and Europe. All thermographers are certified level III thermographers with extensive experience in infrared electric thermography.



Comprehensive Infrared Services
Thermographic stator core loop testing, also called interlamination insulation testing, is performed during heating the stator via induction from a mobile generator.
Infrared services may be single site inspections or multi-phase infrared inspections to evaluate pre-rebuild condition, after core loop removal and cleaning, and post rebuild infrared scanning prior to placing the stator back in service.


Imaging with High Resolution FLIR Technology
All infrared imaging is performed with high resolution FLIR T660 480x640 infrared camera. Both still infrared images and infrared video recording are all radiometric to allow for post-processing and detailed temperature evaluation.
Above Images Show:
200 megawatt stator infrared scanning after cleaning and winding removal

Infrared closeup of stator after cleaning and winding removal

Performing infrared stator testing during heating via induction

Infrared core loop testing of 24 foot diameter stator

Hot spot on stator during interlamination insulation test (core loop test)

Stator after cleaning and windings removed—labeled to locate issues during infrared core loop test

Need infrared core loop testing service? Call 978-440-9900 or contact us to get in touch!