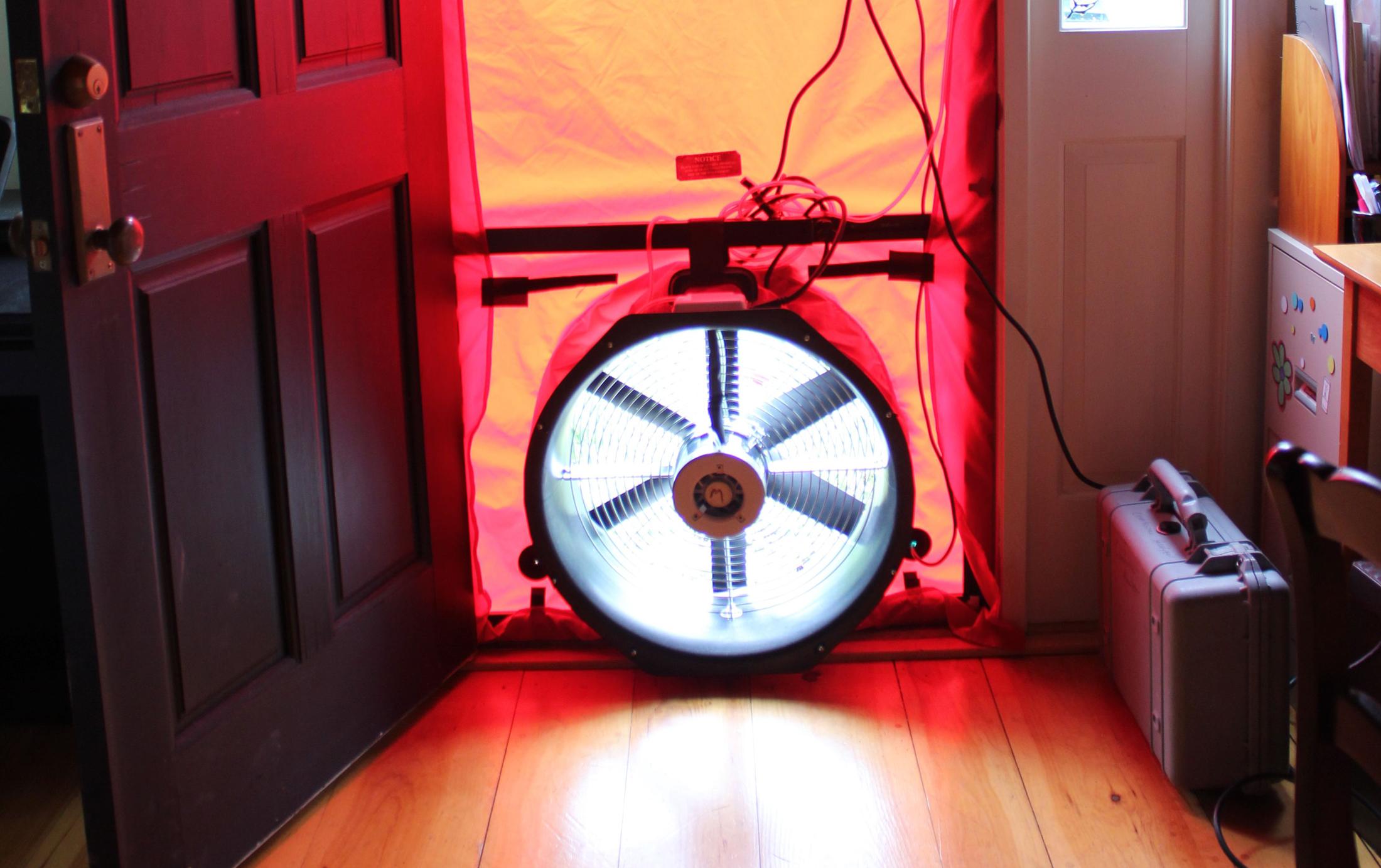 What Makes a Third-Party Energy Audit Different?
There are many home performance and HVAC contractors out there whose chief goal is to sell large-scale insulation, air sealing, and HVAC installation projects. They often use a free energy audit as a way to get into a customer's home because they know they can start making the upsell from there. The quality and thoroughness of these audits vary widely, but often not much detail is provided. You will also often be pressured into making an improvement decision right away and rarely have the choice to go to another contractor to complete the work.
At Infrared Diagnostic, we're a third-party auditor, so there is no ulterior motive. Although our energy audit comes with a fee, it's more valuable than a free energy audit could ever be. Because dealing with infrared diagnostics is what Flemming does on a daily basis, he has seen all kinds of scenarios, so documenting them and listing recommendations is now entirely second nature. Since the specialty of Infrared Diagnostic is in expert infrared analysis and not in upselling customers on bigger and more expensive air sealing, insulation, and HVAC jobs, you'll be able to trust the information you receive.
How an Unbiased, Third-Party Energy Audit Works
An energy assessment from Infrared Diagnostic is always performed with state-of-the-art equipment — like the FLIR T660 high-resolution infrared camera. This ensures that all inefficiencies are located and documented so they can later be addressed by a professional home performance or HVAC contractor.
Many no-cost energy audits performed by contractors may include a brief summary of what work should be completed. However, with Infrared Diagnostic, you'll receive a full detailed report of every spot in your home that needs to be improved. This comprehensive report will include a photo and an analysis of each inefficiency, so it can be easily used by your preferred company to then make the necessary improvements.
Don't settle for a free energy audit while getting upsold on potentially unnecessary improvements. Get an expert analysis with no hidden agenda from Infrared Diagnostic!
Contact Flemming

or call (978) 440-9900 to schedule your energy audit today!