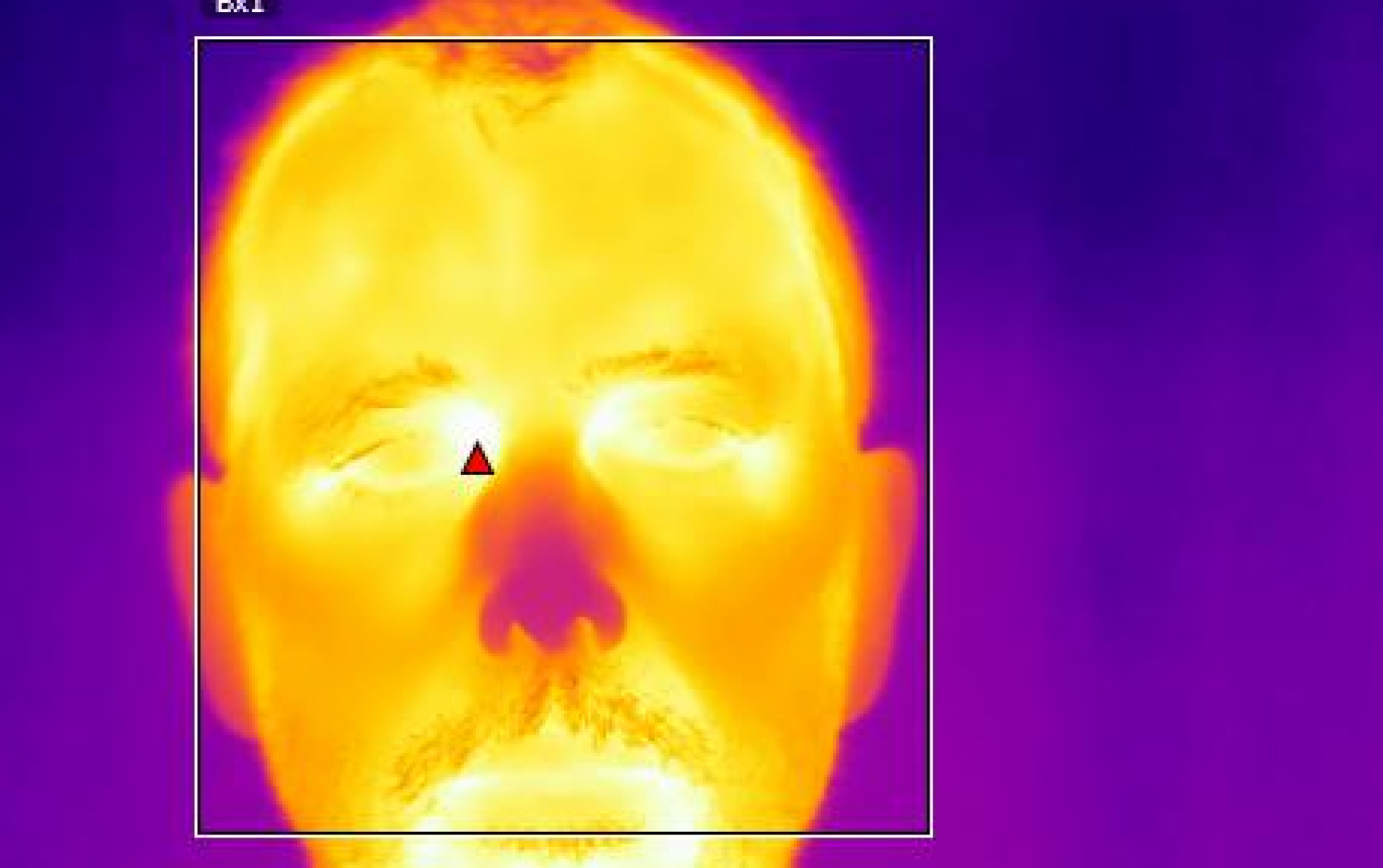 Whether your company or organization needs a permanent or temporary elevated body temperature scanning, Infrared Diagnostic LLC is your answer. We quickly & accurately measure the body temperature of people as they enter your building or facility.  All without human contact and while keeping the required physical distance.

Infrared Diagnostic LLC provides body temperature scanning throughout New England with affiliations throughout the United States.
Setup is fast and can be provided for a one-time short event or as a permanent turnkey automated operation. All infrared scanning is performed at the inside corner of the eye where measuring body temperature is the most accurate and can be performed quickly. The scanning is non-contact, so there is no impact on the person being tested. Using an infrared camera designed specifically for fever detection.  and with no impact on the person being tested.
Measuring other parts of the face will not provide fast or accurate temperature measurements. This is done with no-contact and accurately with an infrared camera, designed specifically for fever detection, affording the most accurate results. 
All Thermography is performed with the most advanced infrared cameras with a resolution of 384x288 and thermal sensitivity of 0.05°C at 30°C or better. 
This service can be performed as your conference guests are checking in, as your employees are entering work, at the entrance to senior care living facilities, or on people attending other large crowd gatherings. The services are endless.
Infrared elevated body temperature scanning does
NOT
:
Determine if a person has a fever 

Determine if a person is sick or healthy 

Determine if the person is infected with a virus 

Determine if a person is contagious or not 
A diagnostic evaluation can only be provided by a healthcare professional using FDA approved methods (Fever thermometer, blood test, virus testing, etc.




Infrared elevated body temperature scanning does
:
Provide fast and accurate information about who should undergo further professional healthcare body temperature evaluation.

Provide body temperature screening

Low-cost solution 
Infrared Diagnostic LLC provides:
Elevated body temperature scanning service

Facility consultation for permanent setups 

Complete equipment package for permanent body temperature scanning

More than 15 years of expertise in infrared technology

Level 3 Certified Thermographer
For a free consultation and to learn more contact:
INFRARED DIAGNOSTIC LLC
at 978-440-9900
or submit a website form on this page